ARGENTINA CLOSE GAP ON BRAZIL
Submitted by
content
on Fri, 10/29/2021 - 08:10
Two-time world champions Argentina have moved within six points of leaders Brazil on the South American standings ahead of the World Cup 2022 tournament in Qatar after the dominant win over Uruguay. The Argentines led by the great Lionel Messi thrashed Uruguay at home to close the gap on arch rivals Brazil. When it comes to South American football, Brazil and Uruguay are the two major rivals for Argentina.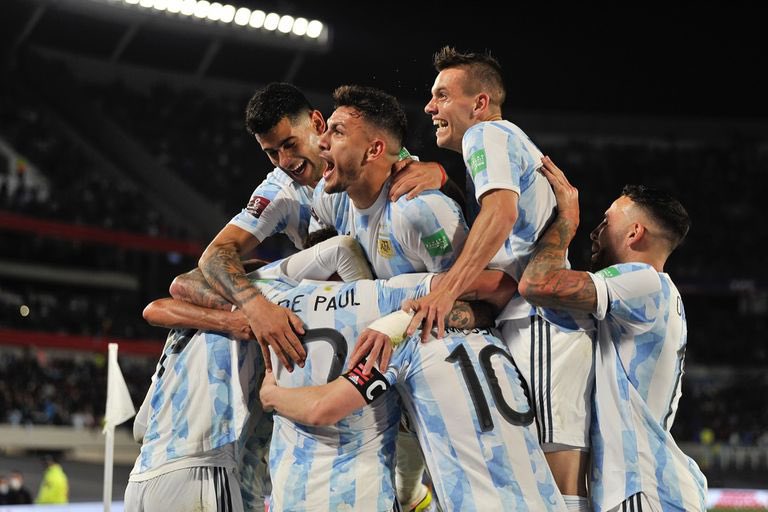 Paris Saint Germain (PSG) superstar Lionel Messi scored the first Argentina goal as rivals Uruguay were beaten 3-0 by their hosts. Argentina had goalkeeper Emiliano Martinez to thank for keeping the Uruguayans at bay in the first half hour. The Aston Villa shot stopper denied Uruguay a few times before Messi shot the home team into the lead on 38 minutes.
Atletico Madrid midfielder Rodrigo De Paul was one of the best players on the pitch and he was able to seal an impressive first half performance with a second Argentina goal just before the halftime break. The goal from ex-Udinese player De Paul came with a minute left on the clock and it was for his team to establish a two-goal lead at the interval.
Inter Milan striker Lautaro Martinez scored a third goal for hosts Argentina on 62 minutes to put the game beyond doubt at the expense of Uruguay.Argentina manager Lionel Scaloni and his players were able to bounce back from the disappointing goalless draw at the home of Paraguay on matchday 11 to beat Uruguay in emphatic fashion in a rescheduled matchday five encounter.
Argentina are now undefeated in 23 games after facing Uruguay earlier this week. The win over the Uruguayans took the point tally for Argentina to 22 and six off that of Brazil. The Brazilians are now on 28 points after failing to win a game for the first time during the present World Cup 2022 qualifiers thanks to the goalless draw at the home of Colombia. The draw didn't do their World Cup 2022 tournament hopes much harm as the five-time world champions are expected to qualify for the tournament.