CANADA TAKES A MASSIVE WORLD CUP LEAP
Submitted by
content
on Mon, 02/14/2022 - 08:35
The only time that the Canadian National team had been at the World Cup was far back in 1986. Then the World Cup was still a 24-team format competition, with the team failing to win a single game. Since then the nation has failed to secure qualification at the games which have been a huge cause of concern.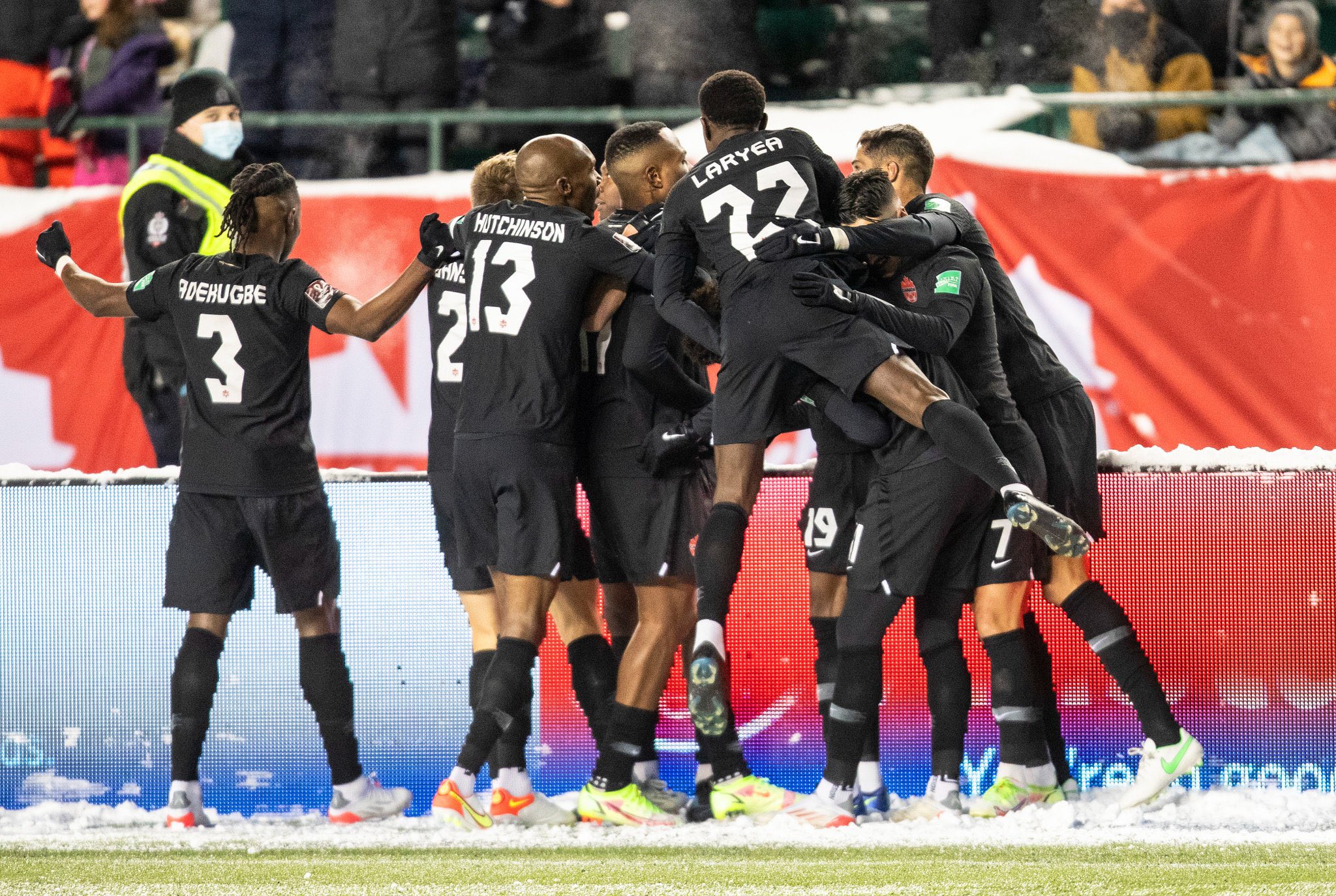 Things are about to change this time, as the team has almost sealed participation in the World Cup in Qatar. John Herdmen's side has been the most impressive team in 2021, and they have are almost close to achieving the world cup qualification. There are three automatic places up for grabs in the CONCACAF standings with Canada currently in first place. Canada has already secured a fourth-place finish, with the fourth-place team facing the winners in Oceania in a single qualifying game.
They still remain unbeaten in qualifications, with seven wins and four draws out of 11 games played putting them in pole position to qualify. There are three games left to play, with a win in any of those game-sealing qualifications for the grandest football competition for the second time in their history. The team has been the most impressive team in the region, having scored the most goal while also conceding the least goal.
Canada currently needs two points from their remaining three games to seal qualification, and qualification can also be secured without those points if other results go their way. There have been impressive wins over World Cup regulars like Mexico, the USA, and Costa Rica at home. Canada has also been very impressive away, with draws at Mexico and the USA putting them in pole position.
If they can't get the result against Costa Rica, there is a home game against Jamaica which would be more than enough to see the Reds in Qatar. Jamaica is with just a win in 11 games, and shouldn't pose much of a challenge to the Les Rouges.