Fandi confident of scoring goals to help Singapore in World Cup qualification
Submitted by
content
on Fri, 09/25/2020 - 08:28
Singapore's top scorer when it comes to World Cup 2022 qualification has been Ikhsan Fandi. He is none other than the son of national legend Fandi Ahmad. The striker is regarded as one of the greatest players to have represented the Singaporean national team. He featured in 101 games for the national team and scored 55 goals. These goals have helped him secure a place in the Hall of Fame put up by the Asian Football Confederation.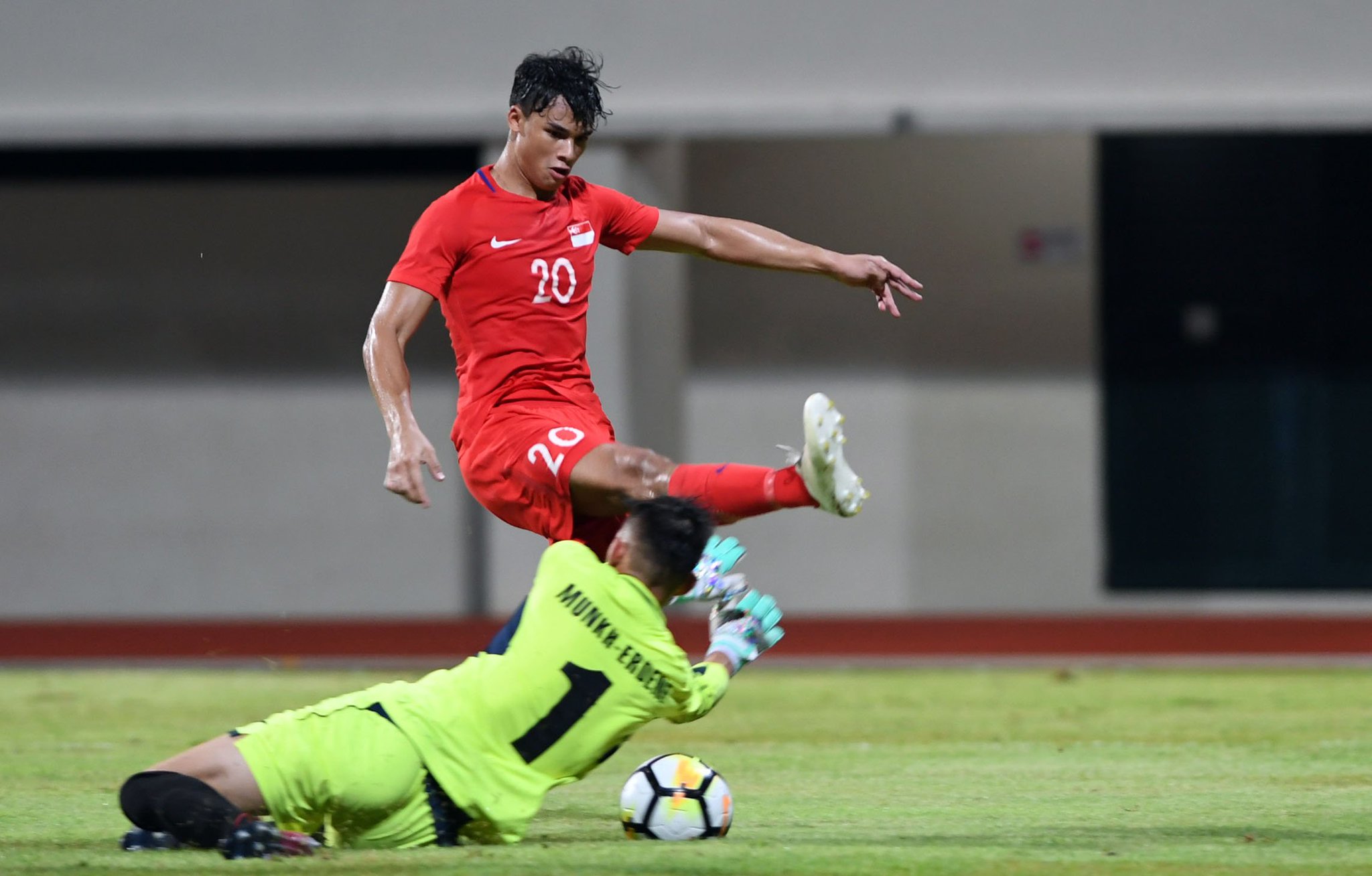 Due to the reputation set by the forward, I khsan Fandi already has a difficult job on his hands, but he is using the inspiration of his father to make a difference for Singapore in the World Cup 2022 qualification campaign. Singapore are in the group D and they have made it to the second round of the qualification campaign. The team are one point behind second placed Saudi Arabia.
The top team qualifies for the next round, while the second team in the group could have a potential place. Singapore are aiming for this position and the last win over Yemen comes as a major help. The contribution byIkhsanFandi has been excellent during the qualification campaign, as the forward has come up with three goals – all three helping Singapore open the lead.
The national team's next match will be against Palestine in October andIkhsan Fandi is confident of following in his father's footsteps."The Saudis are Asian powerhouses and have played in the World Cup, while Uzbekistan are also strong. But if we play well, if everyone of us does our job well, we can achieve the results we want. That is the beauty of the game.[Under Yoshida] we now try to understand better about positional play, our roles on the pitch and the responsibility each person has," said Fandi.