LAHM – WORLD WIN: HIGHPOINT OF MY FOOTBALL CAREER"
Submitted by
content
on Sat, 01/28/2017 - 07:54
Former Germany national football team captain Philipp 'Magic Dwarf' Lahm has said that winning the FIFA World Cup in the last edition remains the highpoint of his career.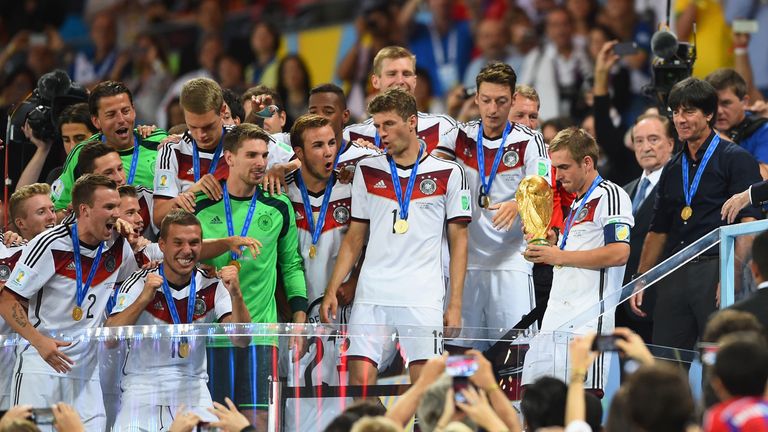 The highly talented and versatile player who played right back and central midfield during the last World Cup was the man who lifted the trophy before he announced his retirement from international football less than a week after.
The 33-year old German remained with his club Bayern Munich but recently told GloboEsporte that lifting that title was different from every other success he has had in his long spanning career.
"It was definitely the high point of my football career. Winning the Champions League for my club was incredible, but to finish my career with the German national team, after ten years, winning the World Cup is difficult to even find words to describe. It was a huge triumph and involved a lot of luck," Lahm said of the feat.

Germany have won all their World Cup qualifiers ahead of Russia 2018 and they top Group C but the World Cup 2018 would be different from the German team that played the last edition in Brazil particularly with former captain Bastian Schweinsteiger and veterans Miroslav Klose and Per Mertesacker quitting as well.
Lahm insists that the current squad still has the power to win World Cup 2018 despite Brazil rising in prominence.
"Germany is a football nation, just like Brazil is. Both countries can win the World Cup several times more. Therefore, there's always hope of winning it again," Lahm said.
The diminutive star footballer added that the German FA, the league and clubs have always made improvements that ensure German football remains top notch. Also, he said that the sustained interests in football in the country allows for talents to grow which he thinks would give the national team an edge in World Cup 2018.