RUSSIA WORLD CUP COSTS INCREASE CONSIDERABLY
Submitted by
content
on Tue, 03/28/2017 - 11:32
World Cup 2018 hosts Russia are spending more than initial estimates in a bid to put all in place when they host the rest of the world for the prestigious tournament.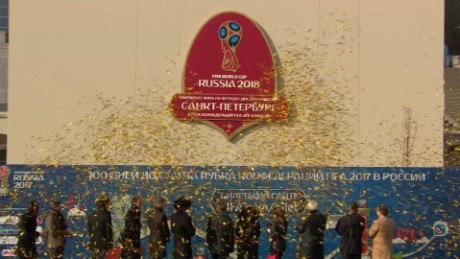 They increased their spending by £260 million, according to Russian news agency TASS.
The total estimates Russia have spent for the World Cup next year have risen to £8.7 billion. The organizers announced the total expenses but they did not give details.
The hosts picked eleven cities to host the world: Moscow, Sochi, St Petersburg, Kazan, Rostov-on-Don, Nizhny Novgorod, Yekaterinburg, Samara, Kaliningrad, Saransk and Volgograd.
Twelve stadiums would be employed during the games as two are in Moscow. The event is slated for June 14 to July 15 next year.
On the other hand Qatar, hosts for the 2022 World Cup have been reportedly spending about £400 million in infrastructure every week as they prepare hard to impress the world. Many have tagged the tournament the most expensive ever but finance minister Ali al-Emadi has denied that tag.

The oil and gas rich nation will spend £160 billion but the costs rise by the day as the emirate plan for more roads, rail, hospitals and stadiums.
"We are putting $200 billion in terms of infrastructure... if you look at stand alone, the World Cup, no it is not," he said.
Russia have not reached the £9 billion marl while the 2014 World Cup did not cost Brazil up to £9 billion as well. The minister added that most of the stadiums would be delivered in 24 months, with enough time ahead of the tournament unlike other hosts who struggled to get their stadia ready in time. He added that the other infrastructure required raised the costs that much.