WALES FA BOSS SHOCKED OVER WCQ TICKETS
Submitted by
content
on Wed, 02/22/2017 - 07:37
The chairman of Wales football fan group is quite shocked to hear that they will receive about 3,300 tickets for the World Cup qualifying match against the Republic of Ireland in Dublin on March 24.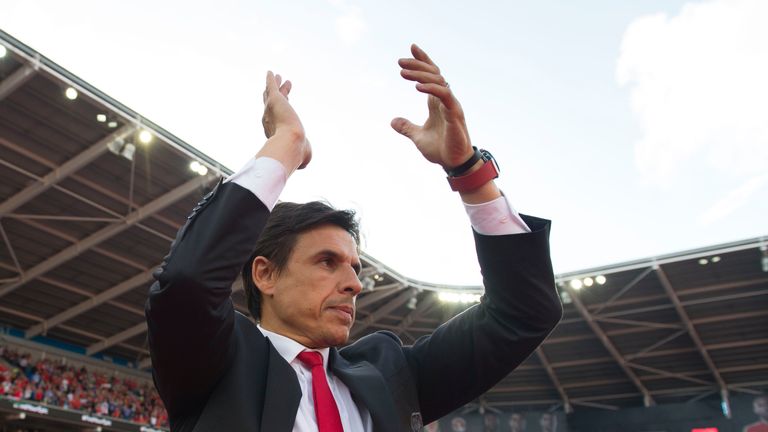 Vince Alm expected an allocation of 10% of the Aviva Stadium's 51,700 capacity, but the Football Association of Ireland (FAI) is offering just 6.5%. Wales' home venue, Cardiff City Stadium, has a capacity of 33,280 and Republic of Ireland fans have been given 10% of the tickets for their visit.
The FAI is expected to formally announce the ticketing split next week, and Alm said: "Wales fans will be furious about it, I'm sure." Alm does not believe the expected allocation will be "anywhere near" the demand."

"It's obviously a big stadium and we were expecting our normal 10% allocation. That's what's been talked about, which would take us just over 5,000. We're being penalized for having a smaller stadium, if it's true.
"We're giving them 10% of the crowd and we're only having five or six per cent of the crowd in Republic of Ireland."
The Football Association of Ireland has thus declined to comment, and the Football Association of Wales has been asked to do so. The association chairman has urged the FAW to offer Republic of Ireland fans the same percentage of tickets as their governing body offered Wales supporters. He said 10% of tickets was usual in most places in the world even though he admitted that very rarely visitors get less than 10%.
The chair said that he would replicate their treatment and offer similar rate but that he prefers the "gentleman's agreement" of 10%. 2017 is when the qualification for World Cup 2018 would be finalized and teams are desperate to get results come what may.